As diesel prices have now exceeded the £2.00 per litre mark in recent weeks, it begs the question: what will it take for this to be addressed and return to the pre-pandemic norm?
There has certainly been no escape from the cost-of-living crisis topic in the last few weeks, not only through news channels and everyday conversation but also from consumers in the collections industry too.
Despite plenty of coverage surrounding the prices of commodities such as food and fuel to private consumers, we are not seeing much on social channels about how the price increase of fuel is affecting the logistics and transportation market specifically. As a company reliant on road vehicles for the provision of our services, Equivo, much like the whole of the collections industry, is feeling the commercial impact of the current fuel prices.
The catalyst to the petrol price hike
As we entered 2022 and within the first three months of the year, we saw a record-breaking peak of £1.77 in late March – an increase of nearly 40%. This has been as a direct result of the conflict breaking out in Ukraine following the Russian invasion. Since reaching what at first appeared to be the peak at this time, the following 8-10 weeks have since seen a further significant rise to an average of 199.49p per litre in the latest statistics released by the Government just last week.
Although the price of fuel was already increasing prior to the beginning of the war in Ukraine in February, as Russia is one of the world's largest oil exporters, this has only been aggravated further.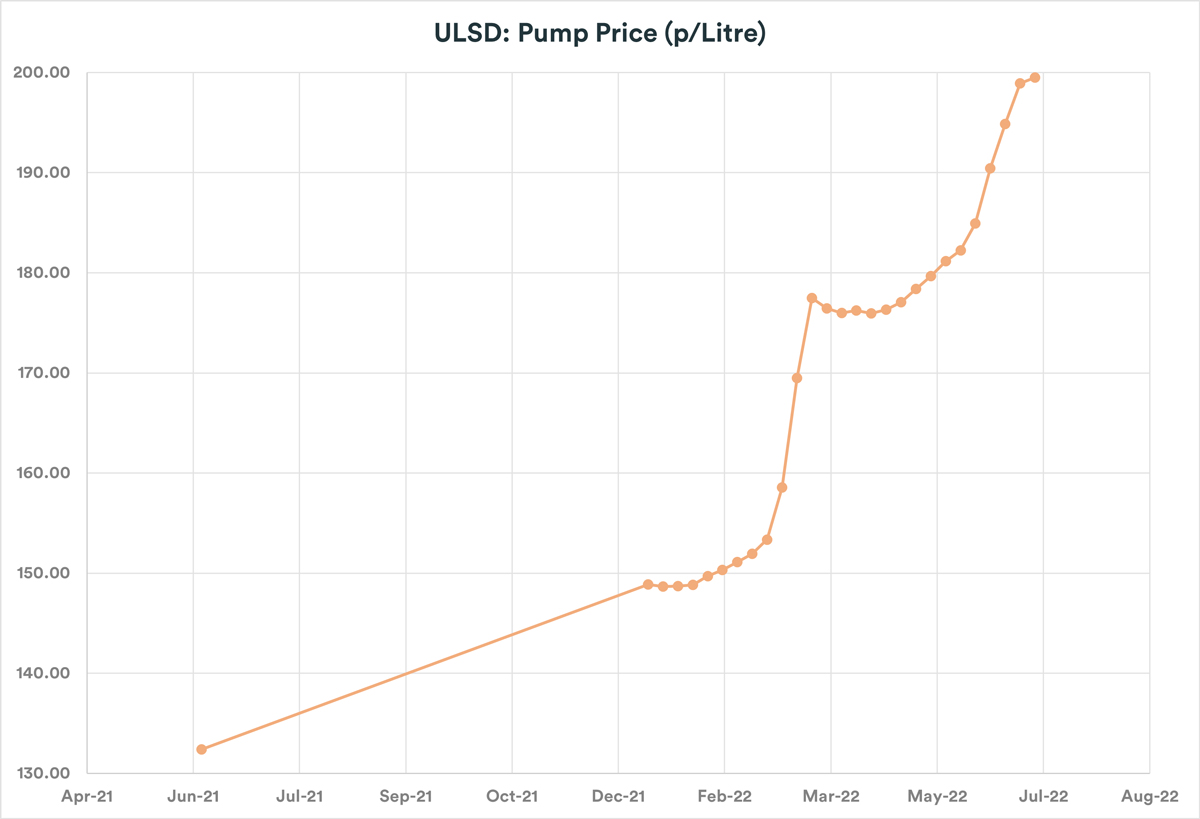 (Source: https://www.gov.uk/government/statistics/weekly-road-fuel-prices)
Looking forward: what is the resolution?
The collections industry, like many companies reliant on road vehicles and drivers will be sure to lead the demand to the Government for drastic and immediate actions to address these never-before-seen pump prices, but what can be done?
With 54% of the total price at the pump taken up by fuel duty and VAT, we are at the mercy of the Government to step in to make further reductions and keep industry and every travel sustainable.
Your main contact:
Andy is Managing Director of Equivo's Collections & Field Division has responsibility for operations and service delivery for collections activity across the business. Andy always challenges standard industry practice while keeping fully abreast of regulatory requirements, beliefs that are core to Equivo's operation.