What is a bailiff?
Firstly, it is important to note that the term "bailiff" is used as a generic term for an agent instructed to carry out debt recovery on behalf of a creditor or courts. Usually this refers to Certificated Enforcement Agents (formerly known as bailiffs), whose powers differ from both debt collectors and High Court Enforcement Officers (HCEO).
At Equivo, we are fully authorised to conduct activities for both Certificated Enforcement Agents (bailiffs) and High Court Enforcement Officers (HCEO).
We are also members of the Civil Enforcement Association (CIVEA) and High Court Enforcement Officers Association (HCEOA) and abide by their codes of conduct.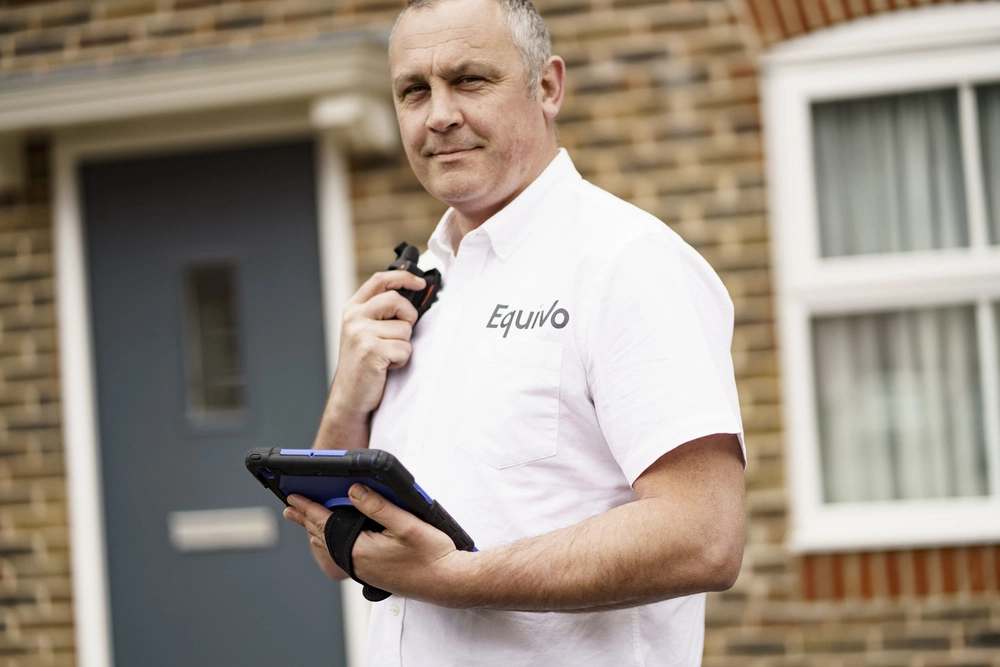 Why Choose Equivo Enforcement Agents (bailiffs)?
Certificated Enforcement Agents
Authorised High Court Enforcement Officers
Nationwide service
Excellent success rate
Quality bailiffs (Enforcement Agents)
Enforcement Agents (bailiffs) for nationwide debt collection
Equivo Enforcement Agents (bailiffs) provide effective, fair debt recovery services for a multitude of use cases; such as one-off enforcements of money judgments and CCJs, to long-term contracts and partnerships for high volume collections.
With a clear emphasis on adhering to, and going beyond, industry standards, we pride ourselves on providing the highest quality service to obtain the right outcome for all parties. We ensure all activities are undertaken by the highest quality bailiffs.
Are you are owed money and looking to enforce a CCJ? Our Enforcement Agents can assist through this process, along with the help of our team at our London office who can help you every step of the way.
FAQs on Bailiffs and Enforcement Agents
Can bailiffs force entry?
Bailiffs or Enforcement Agents as they are now known can not force entry to residential premises during a first visit under a Writ of Control and must be invited in. They can however force entry to a commercial property if recovering under Taking Control of Goods Regulations 2007 (although this does not relate to CRAR cases).
Should a debt still be outstanding and goods within the property have either been Taken Control of or listed in a Controlled Goods Agreement, which has been breached,  then the Enforcement Agent having served notice may force entry. It is only as a last resort that an Enforcement Agent would force entry in any circumstances, or where deemed absolutely necessary.
We always seek to resolve cases by placing debtors on an affordable repayment plan, rather than proceeding with the removal of goods, as is core to our company values to see the right resolution for all parties.
What can bailiffs take?
As we now know this refers to the goods Enforcement Agents are authorised to seize as part of a settling a debt. The items that an Enforcement Agent may seize are strictly controlled by the exempt goods provisions within the Taking Control of Goods Regulations. Assets that can be seized include vehicles, jewellery, stock and other goods to the value of the judgment debt plus, interest (calculated at 8% per annum), court fees and enforcement costs.
Can bailiffs take my car?
Yes, enforcement agents have the right to seize a vehicle, providing it is not required by a debtor for their job or is a vehicle displaying a valid Blue Badge.